Best NEET Coaching in Patna & Ranchi
---
GOAL Institute is one of the reputed coaching for NEET, Medical Preparation and IIT JEE preparation in Patna & Ranchi. We design specific tests to recognize the temperament and potential of students seeking for medical preparation. The aspirant's performance in the forthcoming NEET entrance exam is prepared by prior tests gives a clear-cut graph which helps to create an appropriate environmental conditions as well as the level of input up to which the requirement can be fulfilled in order to taste success in every stream of Medical/Engineering Entrance Tests.
Being the best medical preparation coaching institute in Patna, We provide the best classroom programme for medical preparation and IIT JEE preparation and shown achievements which are unparallel in the history of any educational institution. The experts & methodology of GOAL has generated a confidence among the students, parents and general public due to which today it made real the dream of GOAL.
We have a team of experienced faculty members will teach you the various concepts and skills required to crack the medical exam. We have experienced teachers who are capable of explaining difficult topics in easy-to-understand terms. Goal Institute provides comprehensive notes to the students and will provide a feel of an actual exam. Additionally, we provide top IIT JEE coaching classes in Patna with separate sessions for doubt clearing.
JOIN NOW, the best coaching for NEET, Medical preparation in Patna and Ranchi.
Learn from the best faculty of industry.
25+ years of teaching experience.
Top Faculty for each subject.
Stay updated with latest exam.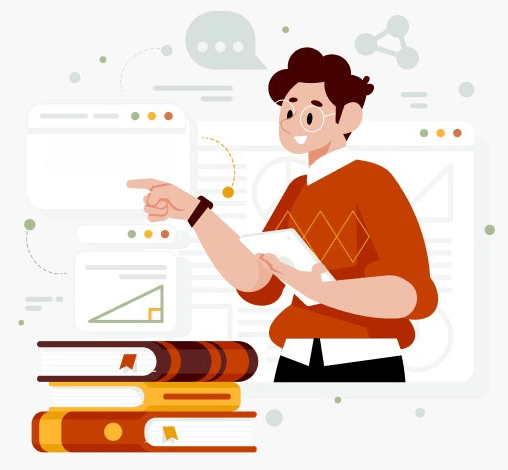 Goal Mantra: Behind every student - Nothing Is Impossible
25+
Years of Trust
Celebrating 25 Years of Trust
15000+
Total Selections
Doctors, Medicos & Engineers
1,25,000+
Satisfied Guardian
Guardian have trusted in Goal Institute
10+
Centers
More than 10+ BRANCHES
Teaching METHODOLOGY
Our teaching methodology is competitive and result oriented which enables the students to understand the depth of concept to prepare a strong base. Teaching is strictly based on recent trend of competition and is taught step by step so that an ordinary student can also perform with extraordinary result.
STUDY MATERIAL
The study material prepared by expert faculties enables students to go through all important concepts they need to crack the competitions. The questions of study material are given from the all round of chapters which touchs every concept, formulas and memory based important facts. Sufficient number of questions of study material helps student in practice and self assessment.
TESTS
Periodic tests conducted by institute helps students for evaluation of their merit. Question are asked very similar to what they face in their competitive exams. It also enables students to enhance speed and accuracy.
DOUBT SESSIONS
A separate doubt session is provided by institute which helps the students to minimize the weak areas they have within. Students stuck in any question can get the support of teachers to solve and improve the knowledge.
SEMINARS
Seminars are organized by institute to equip them with technical skills they need for competition. These are addressed by Medicos / Doctors and Experts of GOAL where students get motivation and success mantras apart from many other essential tips.
ANNOUCEMENTS
---
---
Important Notice For Goal 12th Students<
NEWS & EVENTS
---
---
Important Notice For Goal 12th Students<
Videos Gallery
---
Jharkhand Medical Exam Topper Anish
Samarpreet Raj Qualified in NEET
Shikha Kumari Qualified in NEET 2018
Iqbal Warsi Qualified in NEET 2018
22 Years of Remarkable Goal Journey
The success story of NAINSI VATS
The success story of Aditya Kumar
Dharmveer Kr Yadav Marks 686 Neet 2022
Topper Interview | Saloni Prakash
Topper Interview | Priya Kumari
Topper Interview | Akash Kumar
Topper Interview | Ravi Ranjan
Topper Interview | Ritika Rani
Toppers TALK

Md. Mobasshir
Qualified & Studying in AMU
I always wanted to be a Doctor but feared of failure. When I came to contact with GOAL Institute I discovered my real talent and worked according to the Guidelines provided. Solving the questions Bank of AMU helped me a lot to understand the pattern. Emphasis on Biology in last few days was also important for cracking the exam like AMU. As part of the challenger group I was provided Intensive care by GOAL. I am thankful to GOAL which always kept an eye on the and provided best platform to bring the best out of me.

Garvita
Rank - 1 (G), Bihar Medical
Being a topper (1st Ranker) of Medical Entrance Exam is matter of Pride for any one and that is why for me also. I never thought that could be the Topper of Bihar Medical but was always boosted by the GOAL Members to make my believe stronger. Apart from depth in Organic & Inorganic part of Chemistry, time Management is one of the strong deciding factor to crack Bihar PMT. Joining GOAL Institute was one of the good decisions of my life which proved the turning point of my career. Wishing All the best to every aspirant of medical.

Abhishek
AIR - 25 (G), NEET/AIPMT
I always dreamt about serving the society and then I opted for Medical as my Career. I joined GOAL and dedicated my all time for the preparation of Pre-Medical exams under Guidelines of
GOAL Institute. The question paper of GOAL AITS, which were very identical to that of NEET / AIPMT, helped me a lot to make my dream come true and secure 25 rank all over India. I am very thankful to GOAL for Providing me such a great platform.

Smita
Rank - 1 (G), Jharkhand Medical
To succeed in Exam like Jharkhand Medical Entrance and being one of the toppers is not an easy task. My selection was possible with the help of hard work dedication and extra ordinary guidelines provided by the institution like GOAL. Its very important for any aspirant to select the right place where you can get everything under one roof. Having all concept of NCERT in all three subjects (PCB) and practice of the questions asked from NCERT is the key factor to succeed in Jharkhand Medical. Thank You GOAL

Tarun
AIR - 14 G, AIIMS
Just after completing my 12th Board Exam I joined GOAL Institute and GOAL Hostel under 1 year program wherein I prepared myself for Medical Entrance Exam. The right approach of recent
competition with Healthy Competitive Environment of Institute and hostel helped me a lot to crack AIIMS with such Remarkable Rank.
Thank you GOAL.

Rajesh
AIR - 17, JIPMER
If any one decides to do his best in career nobody can stop him from achieving his GOAL. A helping hand from the side of GOAL Institute played a vital role without which my success was not possible.
I was guided by the experts of GOAL regarding the pattern of questions asked in JIPMER. According to guidelines I considered English as a main subject and made my Vocabulary stronger which proved vital for me to qualify.
What to do next? Ask Our experts in a Free Counselling
24 Years of Excellence in Classes for Medical | IIT-JEE, Now learn from the best teachers of India
Enroll Now
Contact Us